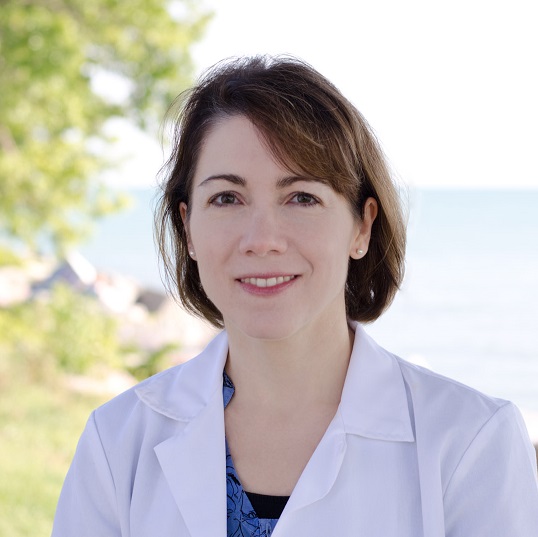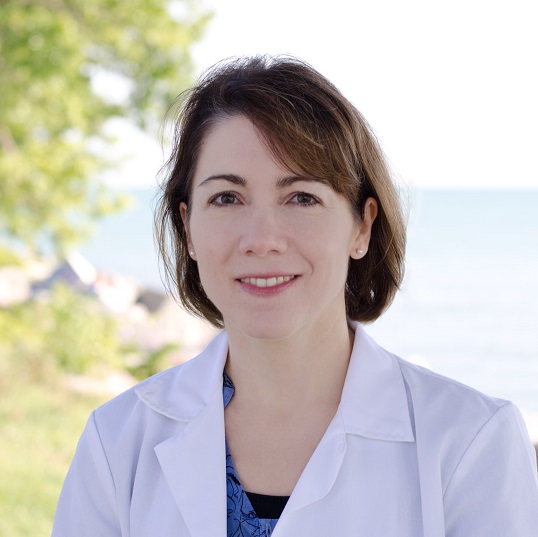 Pamela Souza, the laboratory director, received her B.S. from the University of Massachusetts at Amherst and her M.S. and PhD degrees in Audiology from Syracuse University. She is a professor and current chair of the Department of Communication Sciences and Disorders. She directs a longstanding research program in effects of hearing aids and hearing assistive technology, particularly for older listeners.  Her research and clinical interests include use of signal-processing amplification which affects acoustic speech cues, how those changes interact with listener age and cognitive status, and how research findings in this area can direct clinical practice.  She is a licensed clinical audiologist with special interest in working with patients who have severe hearing loss, or who have previously not been successful with hearing aids.  Dr. Souza is a Fellow of the American Speech-Language-Hearing Association.   Her work is supported by the National Institutes of Health (NIDCD).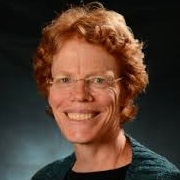 Kathryn Arehart is an Associate Professor at University of Colorado. Her collaborations with Dr. Souza include the effects of hearing loss on pitch perception, signal-processing algorithms to improve speech-in-noise perception by persons with hearing loss, perception of sound quality, and the interactive effects of aging and hearing loss on speech perception.
Andrew Burleson
is a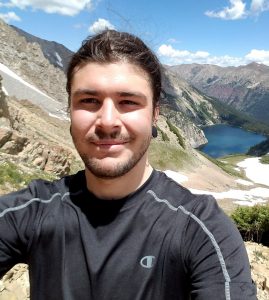 PhD/AuD student at Northwestern using a background in cognitive evaluation, psychology, and music to research the importance of realistic listening environments that patients (and everyday people) find themselves in regularly, such as restaurants and auditoriums. Andrew is also interested in the impact of both cognitive ability and hearing loss, and how these two factors might affect auditory perception in realistic settings. Understanding how to translate familiar acoustic problems into real-world scenarios will help us better understand how to most effectively help our patients.  In his free time, Andrew enjoys the outdoors, playing drums, and finding new tiny craft breweries.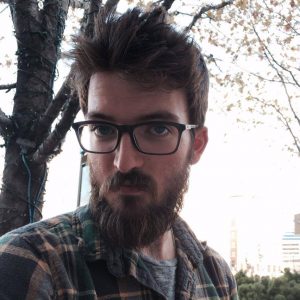 Greg Ellis is a postdoctoral research fellow working with Dr. Pamela Souza in the Hearing Aid Laboratory at Northwestern University. He received his Ph.D. in Experimental Psychology from the University of Louisville, where he worked with Dr. Pavel Zahorik. His research interests revolve around perceptual aspects of reverberation and the effects of reverberation on tasks like speech understanding. He is generally interested in improving the outcomes of listeners with hearing impairment in reverberant environments.
Nathan Fishpaugh is completing a bachelor's degree in computer information technology.  He has experience with a range of hardware and software applications, including Qualtrics.  His projects in the lab include technical support and acoustic analysis.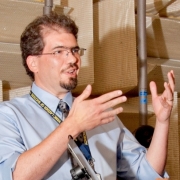 Frederick (Erick) Gallun is an associate professor in the Department of Otolaryngology, Oregon Health and Sciences University. Dr. Gallun's interests include the role of non-energetic ('informational') masking and memory processes on the ability of listeners across the age span to make multiple simultaneous or sequential judgments in various domains (intensity, location, speech); the influences of age and hearing loss on binaural sensitivity, binaural interference, and binaural and monaural temporal integration; amplitude-modulation sensitivity and its role in speech intelligibility and interactions with compression in hearing aids; and the potential impacts of cognitive impairment on auditory tasks.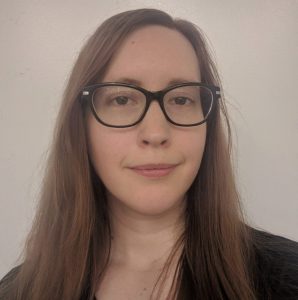 Kendra Marks, the research coordinator for the hearing aid lab, received her B.A. in Linguistics from Oakland University and her Au.D. from Northwestern University. Kendra has worked in private practice assessing hearing loss, fitting hearing aids, and programming cochlear implants. She also completed a research fellowship at the University of Michigan. Her research interests include how to best optimize hearing aid settings for an individual's hearing loss and cognitive function.  
Christopher Norwood is a 2nd year student in the Northwestern University AuD program. Chris studied Human Biology at Pitzer College in Claremont, CA.  His current interests include the effects of cognition and aging on speech perception and the underlying mechanisms, including cognition, that result in individual differences in outcomes.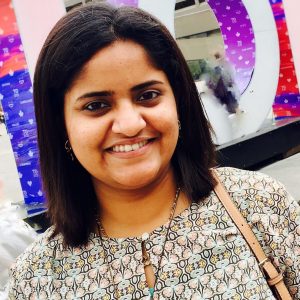 Varsha Rallapalli
 earned her AuD and PhD in audiology from Purdue University. Her research interests include understanding the effects of cognition and aging on speech perception outcomes with advanced hearing aid technologies, understanding the underlying mechanisms that result in individual differences in these outcomes, and developing methods to optimize hearing aid settings.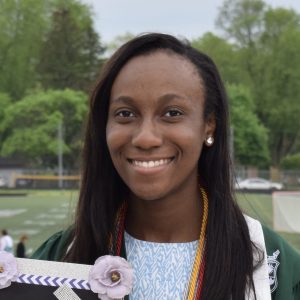 Maya Reid
 is an undergraduate student studying Communication Sciences and Disorders. Her research interests include hearing loss and how that relates to cognition.
Erin Robertson-Dick is a 2nd year student in the Northwestern AuD program.  She has a PhD in anatomy and cell biology with a focus in neuroscience and has research experience in neurodegenerative diseases, including Alzheimer's disease and movement disorders.  Her current research interests and capstone project  include relationship of cognition to hearing, and clinical measurement of cognitive ability.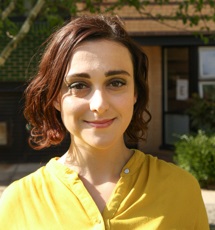 Dorina Strori
 is a postdoctoral research fellow working with Dr. Souza. She earned her PhD in Psychology from the University of York, UK. Her broad research interests include speech recognition under adverse conditions that represent realistic environments. Her current research focuses on understanding how foreign-accented speech of varying talker intelligibility and linguistic complexity is recognized by different listener groups, such as normal hearing, hearing impaired, older and non-native listeners. She is also interested in understanding how cognitive effort arising from exposure to degraded speech, foreign-accented speech included, affects listeners' comprehension, as well as designing efficient methods to measure this phenomenon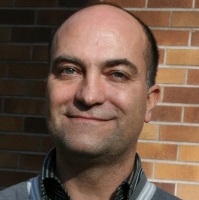 Richard Wright
is a Professor of Linguistics at the University of Washington, Seattle. He completed his PhD at UCLA and an NIH training post-doc at Indiana University. His research interests include phonetics, speech perception and spoken word recognition, sources of variability in spoken language, and speech technology. He is the director of the
Phonetics Laboratory
in the Department of Linguistics, University of Washington.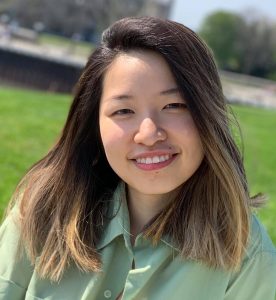 Melissa Yuen is an undergraduate student studying Communication Science and Disorders. Her research interests include understanding ways to optimize hearing aid and cochlear implant technologies, exploring the effects of cognition and aging on speech perception, and improving conditions for individuals with hearing loss. She is interested in pursuing her AuD in the future.
Lab Alumni
Michael Blackburn, AuD, Veterans Administration Medical Center, St. Cloud, MN
Marc Brennan, PhD, University of Nebraska, Lincoln, NE
Evelyn Davies-Venn, PhD, University of Minnesota, Minneapolis, MN
Eric Hoover, PhD, University of Maryland, College Park, MD
Lorienne Jenstad, PhD, University of British Columbia, Vancouver, Canada
Christi Miller, PhD, University of Washington, Seattle, WA
Barbara Ohlenforst, MS, EMGO Institute for Health and Care Research, VU University Medical Centre, Amsterdam, The Netherlands
Paul Reinhart, PhD, Naval Submarine Medical Research Lab, Groton, CT
Andrew Sabin, PhD, Bose Corporation, Chicago, IL
Tim Schoof, PhD, University C0llege London, London, UK
Jing Shen, PhD, University of Western Michigan, Kalamazoo, MI