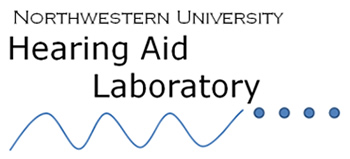 Our research is motivated by clinical questions. Why do two people with the same hearing loss, fit with the same hearing aid technology, have such different outcomes? What happens when the signal-processing effects of digital hearing aids are combined with an impaired auditory system? What factors contribute to difficulty understanding speech as we age?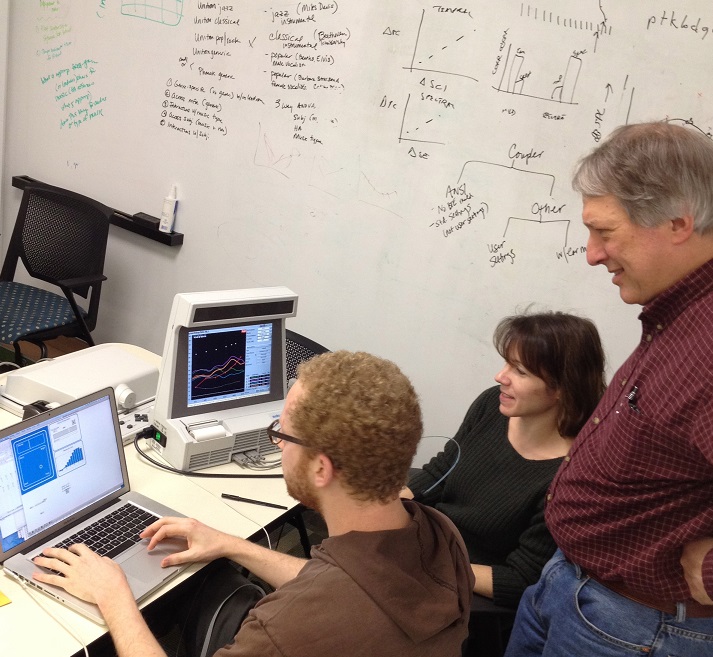 In this translational research laboratory, we study how auditory and cognitive abilities vary among individuals, and how hearing aid processing and other auditory recommendations can be better tailored to each patient. Our view of hearing aid fitting is that is it both "bottom-up" (affected by deficits in cochlear processing) and "top-down" (affected by cognitive ability). Within this framework, our work addresses communication problems associated with hearing loss, with particular focus on hearing devices and clinical decision-making. For more information, please see the projects page.
Support
We are grateful to have ongoing support for our work from the National Institute on Deafness and other Communication Disorders.
Opportunities for individuals with hearing loss
We are interested in working with individuals with and without hearing loss who would like to participate in research. All of our research participants are compensated for their time and offered counseling about their auditory abilities as part of their involvement in our studies.
For information on our current research projects, please contact us at 847-467-0897 or email us at halab@northwestern.edu. For information on clinical hearing services, you may contact the Northwestern University Center for Audiology, Speech, Language and Learning at 847-491-3165.
Opportunities for researchers and students
We welcome inquiries from students or postdoctoral researchers interested in job opportunities in the lab. Possible areas of interest include communication disorders, engineering, linguistics, psychology, epidemiology, gerontology and neuroscience. Interested individuals should contact the lab director, Pamela Souza at p-souza@northwestern.edu.