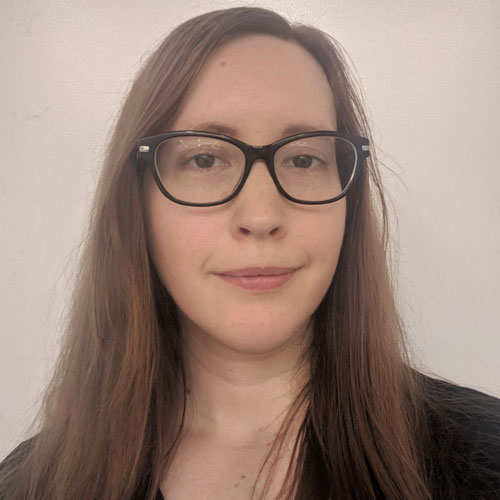 Kendra Marks
Kendra is the research coordinator for the Hearing Aid Lab, helping to run daily operations and serving as the main point of contact for the lab's many wonderful participants. She received her bachelor's degree in Linguistics from Oakland University and her AuD from Northwestern University. Kendra has worked in private practice assessing hearing loss, fitting hearing aids, and programming cochlear implants. She also completed a research fellowship at the University of Michigan. Her research interests include how to best optimize hearing aid settings for an individual's hearing loss and cognitive function. In her personal life, Kendra enjoys cooking for friends and family, reading, and watching television.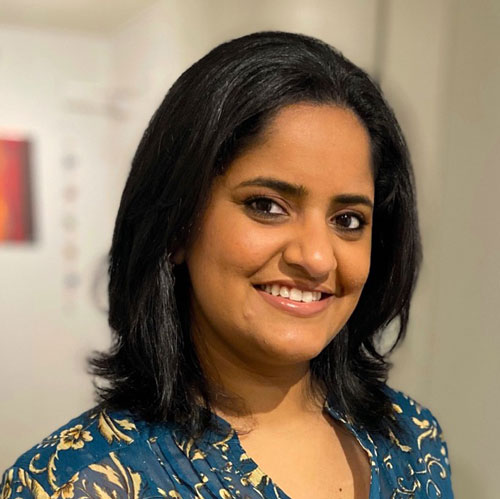 Varsha Rallapalli
Varsha is a research assistant professor in Communication Sciences and Disorders. She received her Bachelor's degree in Speech and Hearing from the All Indian Institute of Medical Science. She went on to earn her AuD and PhD from Purdue University, where she became increasingly interested in hearing aid technology and using that technology to meet patient needs.  Her research interests include evidence based practice, tailored hearing aid fittings, and individual hearing differences. She joined the Hearing Aid Lab in order to focus on translational clinical research and the opportunity to work hands-on with hearing aids and research participants. Her current research focuses on the role of cognitive abilities in fitting hearing aids, as well as directional microphones and amplitude compression. In her personal life, Varsha enjoys reading, watching television shows, and traveling.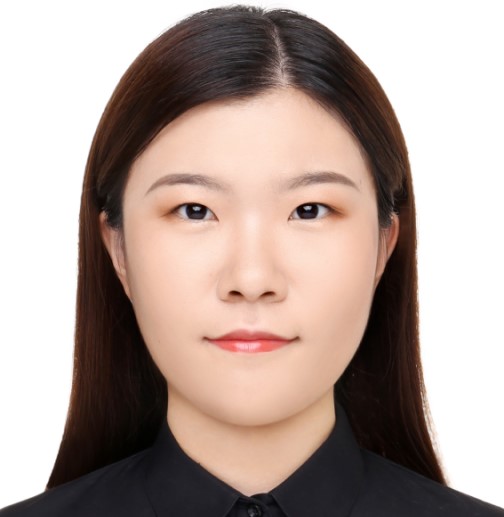 Siyuan Dong
Siyuan is a statistical analyst working at the Biostatistics Collaboration Center (BCC) in the Department of Preventive Medicine of Northwestern University. Siyuan holds an MS in Biostatistics from New York University. Her interests include survival analysis, multi-level modeling, and clinical trials. She collaborates with Dr. Souza on REDCap database building and management, as well as data visualization and analysis.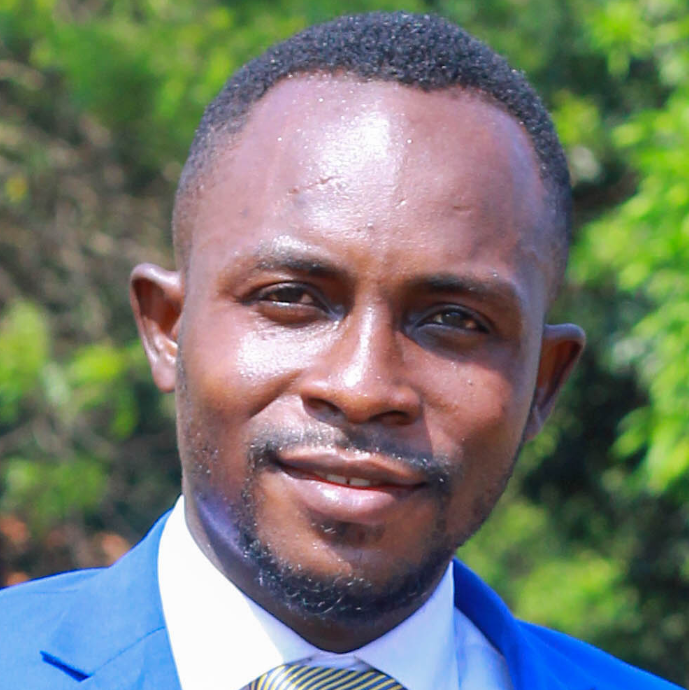 Benjamin Tetteh Amartey
Benjamin is a PhD student at Northwestern University. He graduated from the University of Ghana with a bachelor's degree in psychology and a master's degree in audiology. Following his master's degree, Benjamin worked as a clinical audiologist in private practice in Ghana, assessing and diagnosing hearing loss, and fitting hearing aids. He was drawn to the Hearing Aid Laboratory due to its focus on translational research. His research interests include the impact of age-related hearing loss and cognitive decline on speech understanding, individual differences and variabilities in hearing aid outcomes, and tailoring hearing aid fittings to optimize outcomes in adverse listening environments. Benjamin spends his free time watching movies and television shows, catching up with family and friends, and traveling.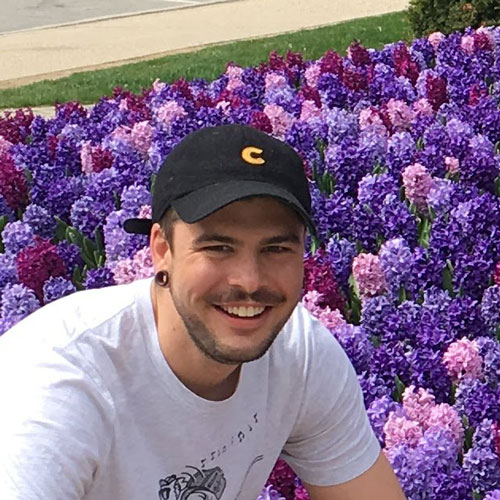 Andrew Burleson
Andrew is an AuD/PhD student at Northwestern University. Andrew's interest in music led him to completing a dual Bachelor's in psychology and music performance from Clark University in Worcester, MA. After earning his degree, Andrew worked in neuropsychological research before discovering audiology and deciding to continue his education by pursuing an AuD/PhD. The Hearing Aid Lab's focus on working memory and hearing aid processing drew Andrew to the lab, and he is currently conducting research in cognitive hearing science. He is interested in how the brain compensates for degraded speech information for people with and without hearing loss. Andrew also enjoys playing Dungeons & Dragons, going camping, hiking, hanging out with his dog, and fostering puppies.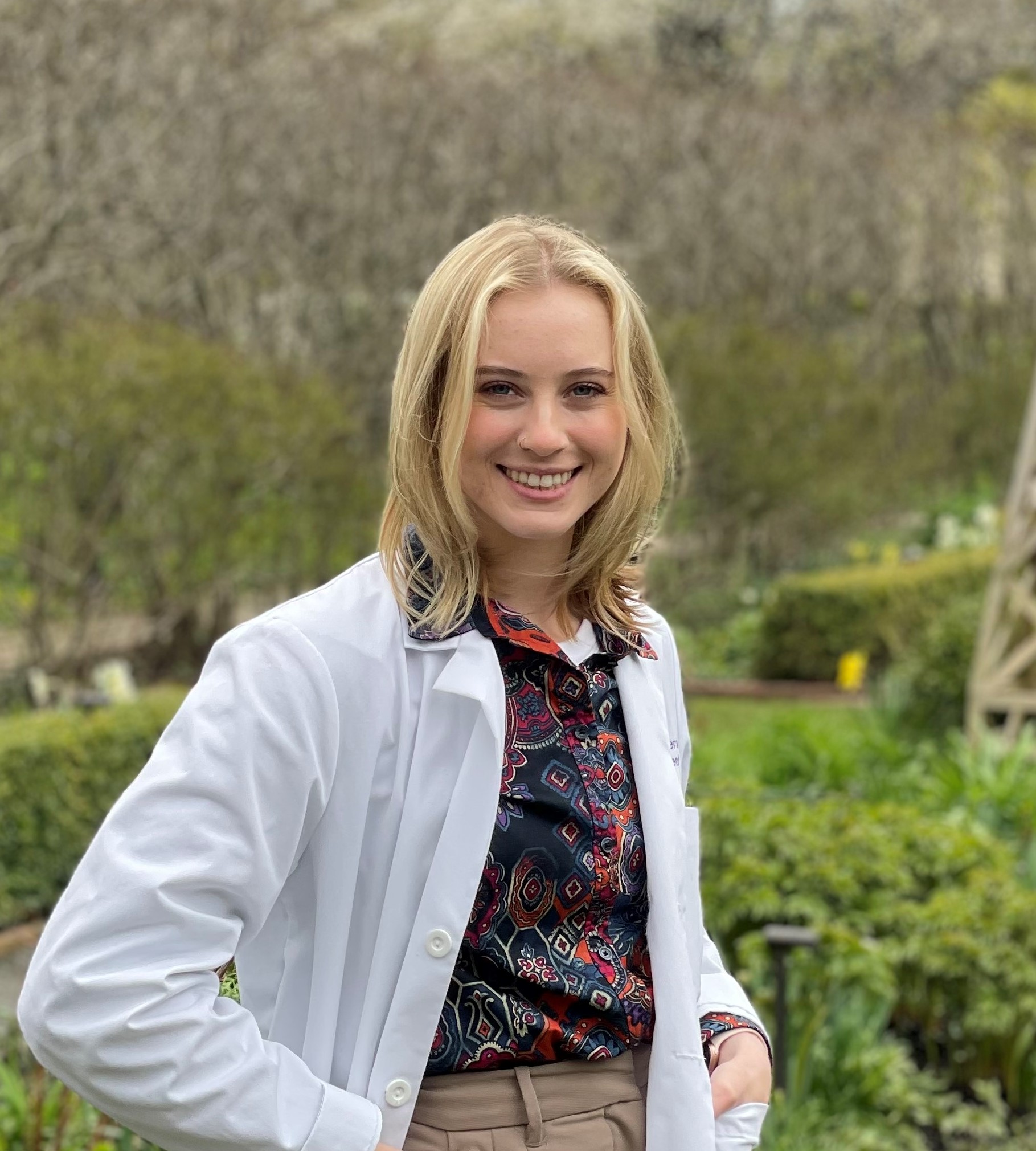 Marina Cox
Marina is a first-year Doctor of Audiology student and graduate research assistant in the lab. She received her bachelor's degree in Hearing and Speech Sciences from the University of Maryland College Park. At Maryland, Marina completed an undergraduate thesis using computation models to predict speech reception thresholds for real and simulated bilateral and single-sided deafness cochlear implant users. Her current research interests reside in bilateral streaming, motion-based beamformer adaptation, and best-practice device programming for cognitive decline. Outside of Audiology, she enjoys rollerblading, reading historical fiction, and watching anime.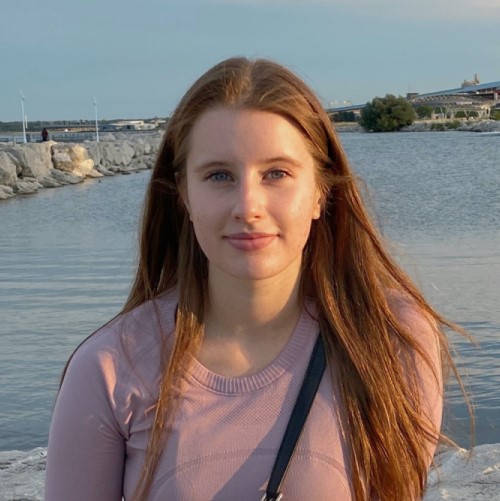 Gerda Dirzyte
Gerda is a graduate student in the Doctor of Audiology program at Northwestern University. She received her bachelor's in Communication Sciences and Disorders from Elmhurst University. After becoming intrigued with the field as an undergraduate and having relatives who experience hearing loss and balance disorders, Gerda developed an interest in audiology. Her clinical and research interests include auditory processing disorders in children, hearing aid technology, and vestibular disorders. In her spare time, Gerda enjoys road trips, making homemade pasta, and reading.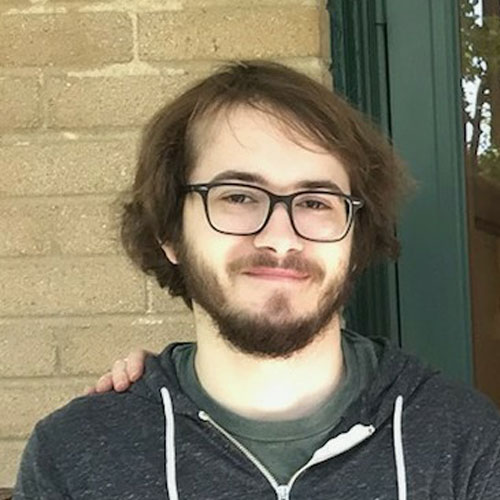 Nathan Fishpaugh
Nathan Fishpaugh is an undergraduate student studying Computer Information Technology, and joined the lab in the summer of 2019 to assist with data entry and technical support. He has experience with programming languages from Java to Visual Basic, software applications including Microsoft Office and Qualtrics, and hardware troubleshooting. His hobbies include hiking, paintball, building desktop computers, and volunteering at his local no-kill animal shelter.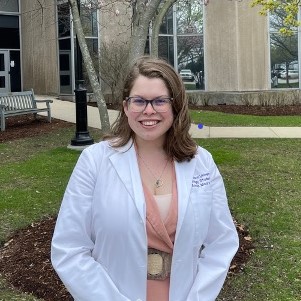 Anna Moore
Anna is a second-year graduate student in Northwestern's AuD program. They graduated from the Ohio State University with degrees in Speech and Hearing Science and Anthropology and became interested in Communication Sciences when they volunteered for a therapeutic horseback riding program which served children and adults with autism, TBIs, muscular disorders, and other neurodevelopmental conditions. Anna's clinical interests include hearing devices, vestibular testing, CAPD, and counseling. Their research interest is in CAPD and compensatory strategy use by individuals with perceived listening difficulties. Outside of audiology, Anna enjoys reading, watching movies, boxing, and caring for their many plants.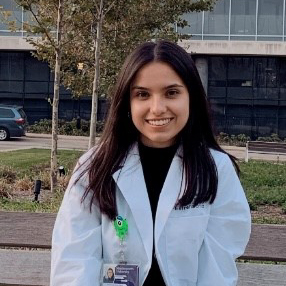 Estrella Ortiz Baca
Estrella is a second year AuD student at Northwestern University. She graduated from Texas Christian University in 2020 with a major in Speech-Language Pathology and a minor in Spanish for the Health Professions. She became interested in the field of audiology after her aural rehabilitation patient in undergrad was a cochlear implant user. Clinically, she is most interested in working in pediatrics, but has enjoyed working with older adults during her clinical rotations at Nort