In this translational research laboratory, we study how auditory and cognitive abilities vary among individuals, and how hearing aid processing and other auditory treatment recommendations can be better customized for each person. Within this framework, our work addresses communication problems associated with hearing loss, with particular focus on hearing devices and clinical decisions.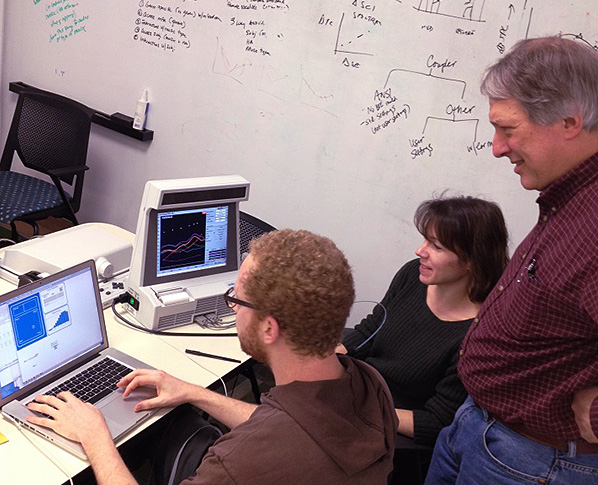 Opportunities for researchers and students
We welcome inquiries from students or postdoctoral researchers interested in independent study or job opportunities in the lab. Possible areas of interest include communication disorders, engineering, linguistics, psychology, epidemiology, gerontology and neuroscience.
Interested individuals should contact the lab director, Pamela Souza at p-souza@northwestern.edu.